Darvas Box Theory
Frank has always loved the fascinating story of Nicolas Darvas. In the 1950's Darvas made $2,000,000 in the stock market!
Frank has studied the man and the plan in depth before designing this unique feature of Pro Trader. It's the first scan Frank runs every day! You can scan for Darvas Box patterns easily yourself too – using your Pro Trader stock market scanning software. Get a free trial now.
Darvas combined a trading plan, strict money management rules and only bought his shares when prices broke out of the box.
For the full story on how to trade using the Darvas Box method, download our FREE Darvas Box Trading guide.
Locates Stocks Using similar parameters as Nicolas Darvas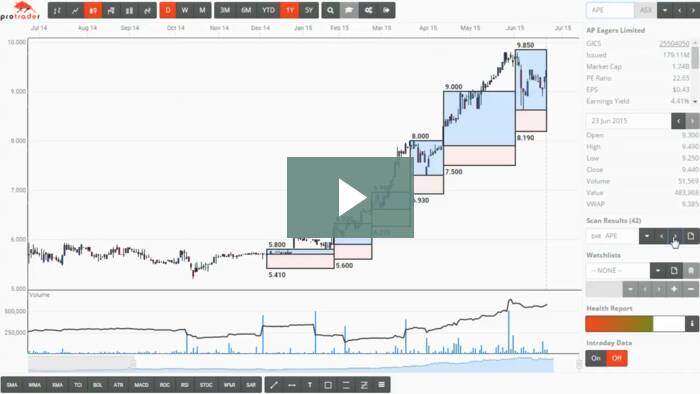 "The Pro Trader Scanning Software is a seriously nice offering"

It's nifty and more powerful than it first looks and scans for a myriad of patterns including Darvas boxes, trend channel deviations and more. Comes with full-blown charting facilities and plenty of technical analysis tools. This package helps identify rising stocks and traded volume increases.
Trial Pro Trader Software for FREE
Take Your 

FREE 7 Day

Software Test Drive.
Risk free. No credit card required.
Free 7 Day Trial
Take a FREE test drive of Pro Trader – it's the easiest way to find if our software is of value to you.